We are big
Fluege.de is the best known German flight portal. From several locations within the Invia Group, we work to offer our customers the best booking experience for their journey. That's why we are one of the European market leaders in online travel booking. In addition to our headquarters in Leipzig, we operate from offices in Berlin, Chemnitz and Dresden.
We are versatile
Flight search 2.0: We not only think about the flight portal of the future, we develop the innovations of tomorrow. Our goal: fluege.de is the no brainer for every customers flight booking and delivers exactly the service that they expect individually. IT, marketing, customer care, product management and many other specialists (as well as generalists) work together in a flexible manner in new and modern working spaces.
We are strong
With our technology, we analyze more than 550 airline fares and make the aviation market transparent and comparable. Our customers shall find the perfect product for their individual travel needs – without having to deal with the airline technical Chinese. We combine a wide variety of systems so that our customers can easily find their ticket on fluege.de.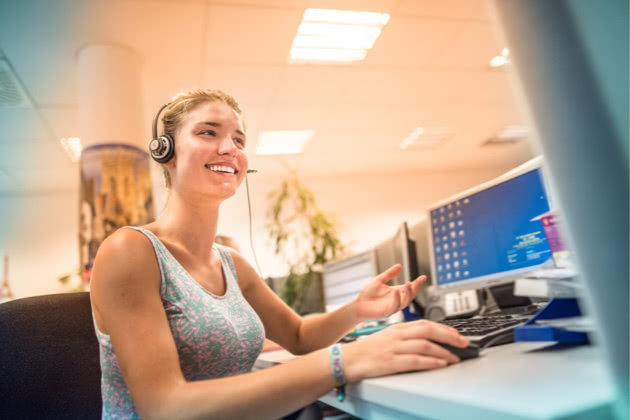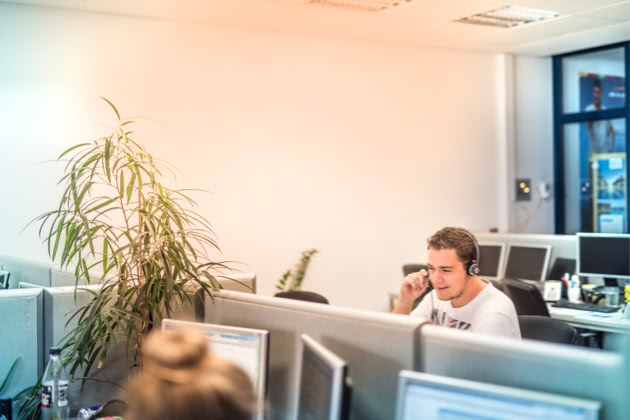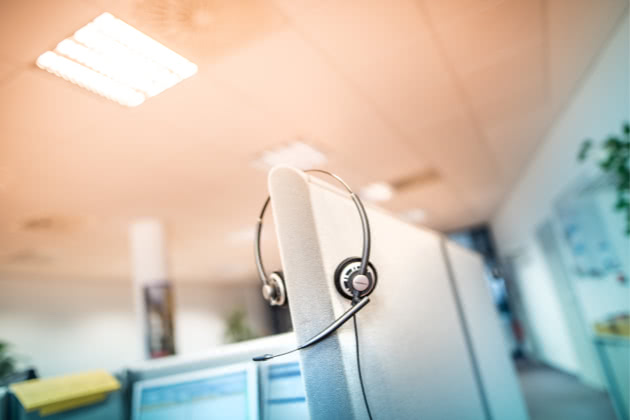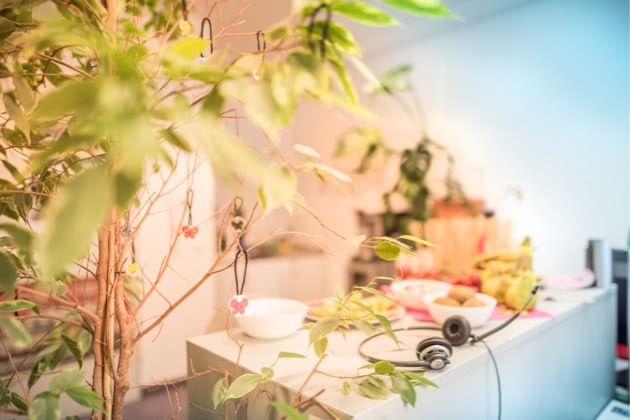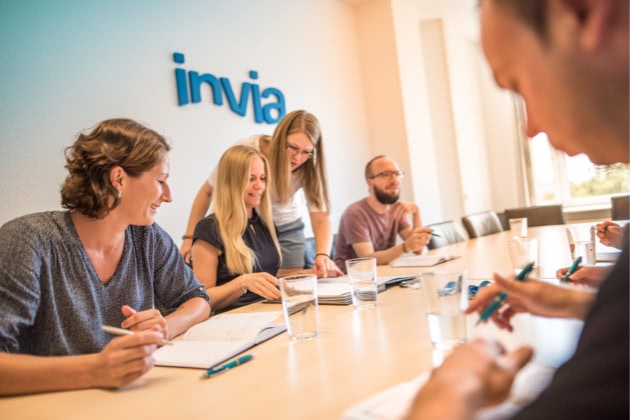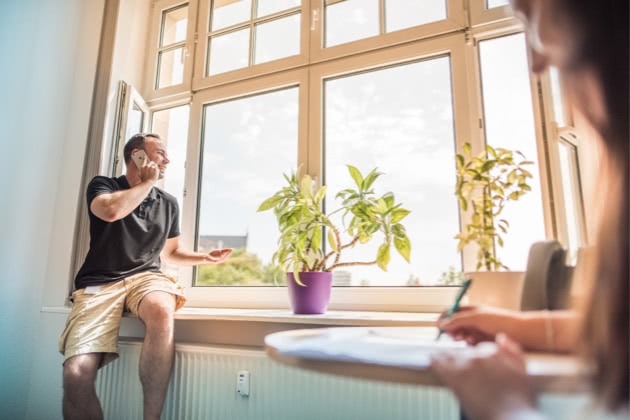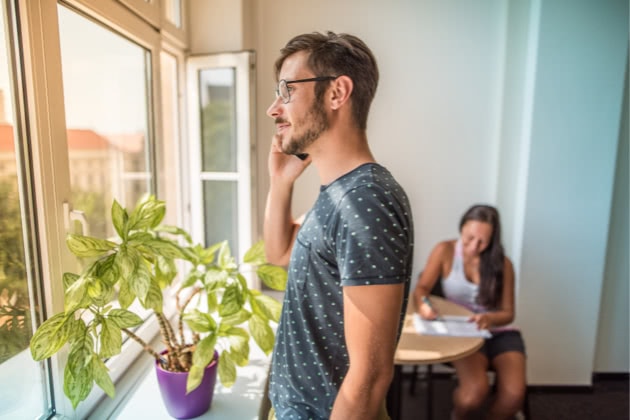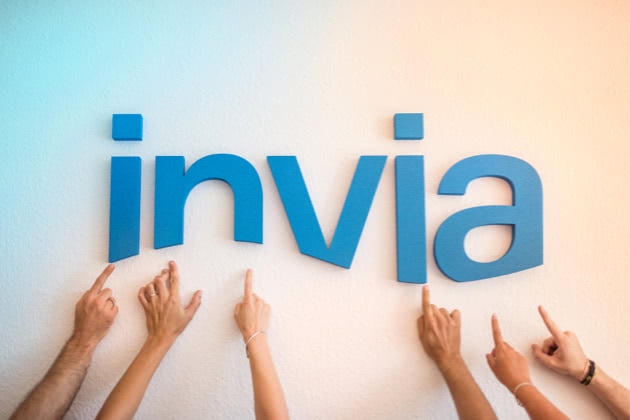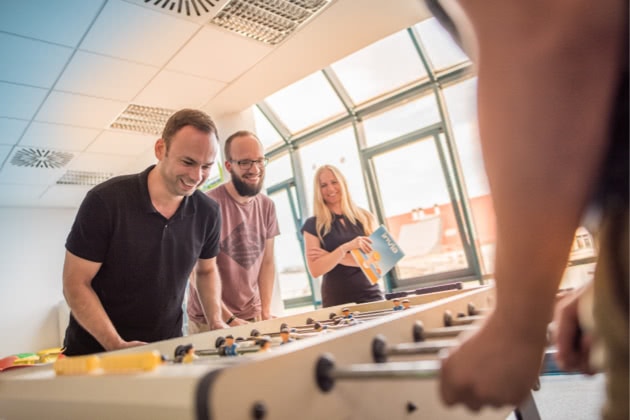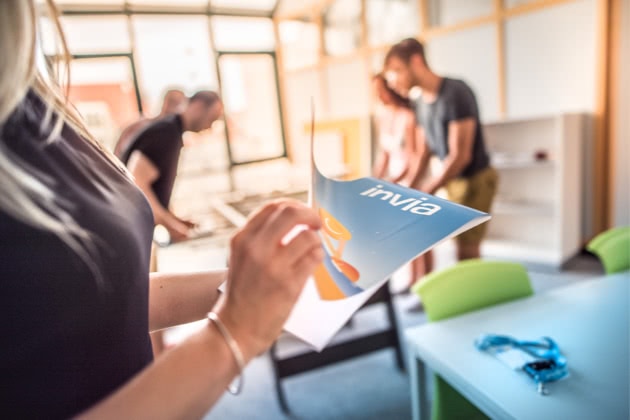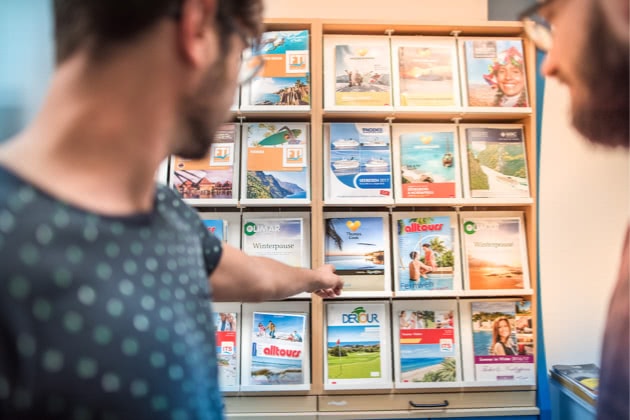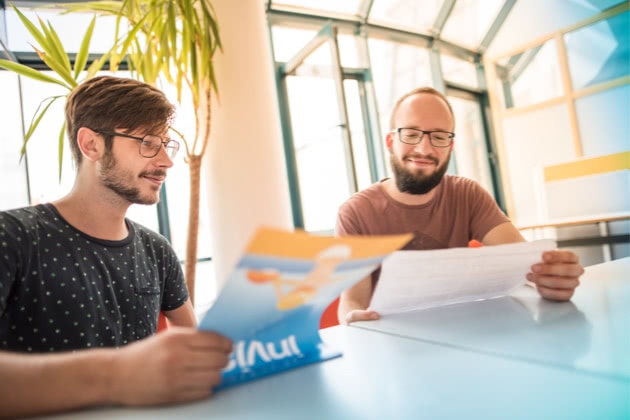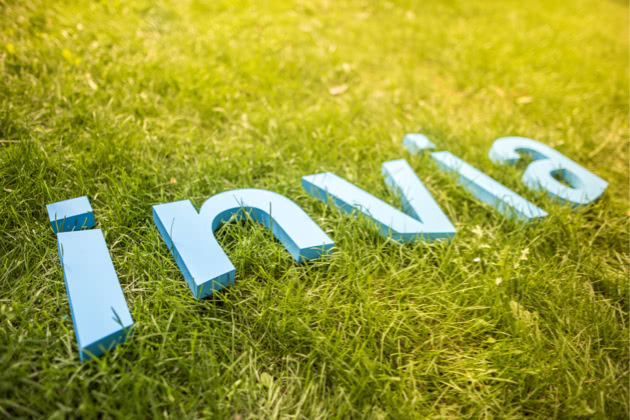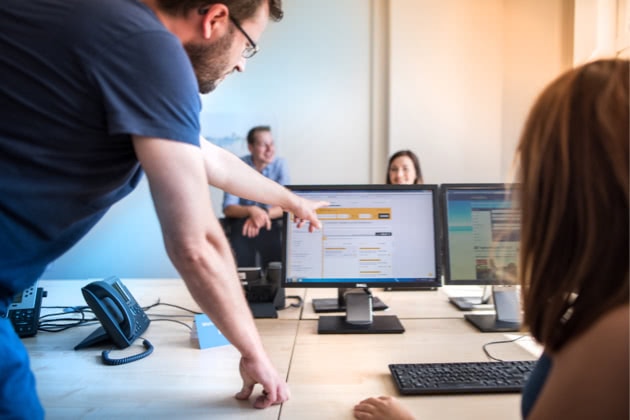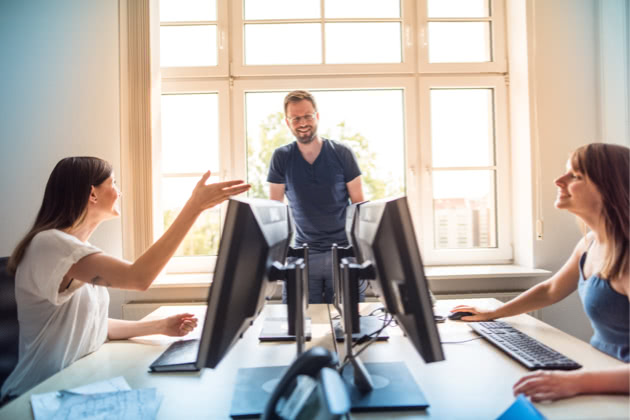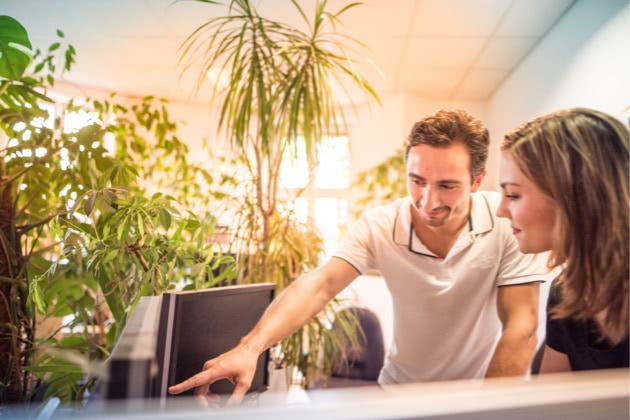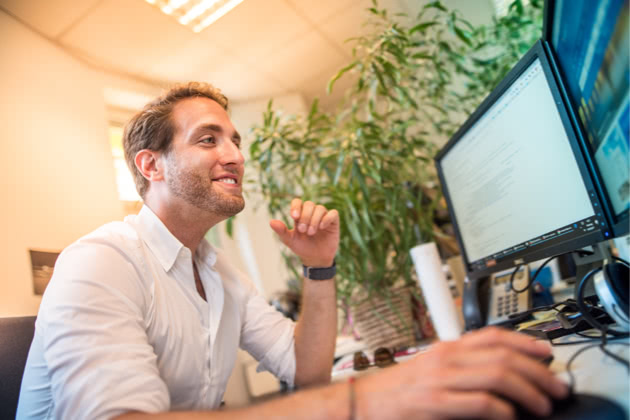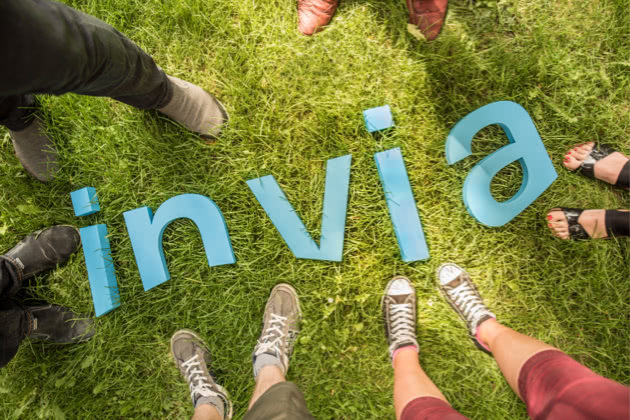 What we offer you
We want our employees to feel comfortable – both in the office and elsewhere. That's why we support you in achieving a healthy work-life balance with plenty of attractive benefits, allowing you to juggle work and your private life in the best possible way.
Long-term perspective
With unlimited employment contracts, we offer you a long-term perspective at our company – giving you the security to plan for your own future.
Team spirit
At Invia Group, it's all about US. In a spirit of camaraderie, we support each other mutually in our tasks and tackle new projects in interdisciplinary teams. We find the best solutions together and celebrate our joint success.
Creative freedom
Fancy playing an active role in projects? We offer you a wide range of varied tasks with plenty of scope for personal responsibility.
Pan-European projects
At Invia Group, you are part of a large international team and manage projects across national borders.
Continuing professional development
As a permanent employee, you can participate in various training courses and CPD programmes.
Sabbatical
Want to fulfil those personal dreams? With us, you have the opportunity to take three or six months off of work as a sabbatical. So nothing can stand in the way of that expedition to Alaska or your intensive yoga teaching course.
Regular team events
Having breakfast together, paintballing, canoeing… we offer all our employees a special allowance to support shared team experiences.
Flexible working hours
Combine your private life with your job in the best possible way – with our flexitime model, you decide when your working day begins and ends.
Health
The health of our employees is very important to us. In addition to fitness centre discounts and massage offers, our company doctor also visits us regularly.
Centrally located offices
Need to run a quick personal errand during your break? No problem! The offices of all our locations are located right in the city centre.
Excellent transport links
The central location of our offices means you can get to work comfortably and quickly by public transport in the morning.
Perks
Our employees are entitled to special discount at numerous restaurants and shops.
Lunch allowance
You receive an allowance for your lunch.
Free drinks
While they're at work, we provide our employees with free and unlimited coffee, tea, milk, hot chocolate and water.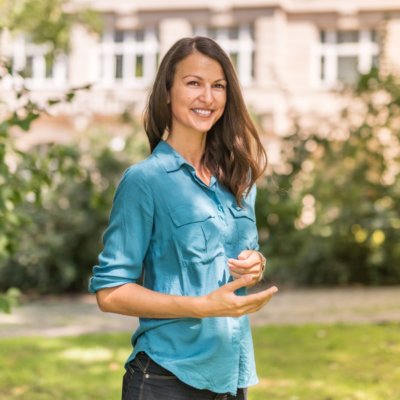 Maike, Marketing/CRM
"Today, more information is available to us in CRM than ever before. Using the technology in such a way that it best appeals to the customer is an exciting challenge. It is additionally important to combine multiple channels into cross-media campaigns in the most sensible way possible, which demands and promotes creativity and strategic thinking."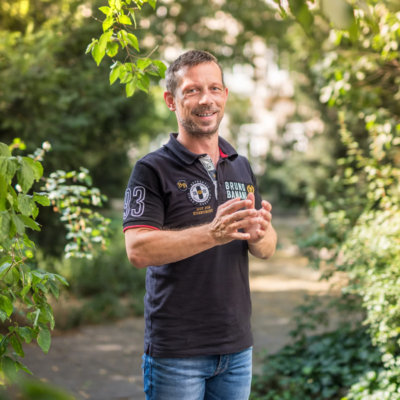 Nico, Operations
"Business Operations is the engine room of any company – we make sure that the engine runs smoothly. Only when all processes mesh perfectly with each other can we deploy our innovations to the benefit of our customers. And that is exactly what we do best at Invia."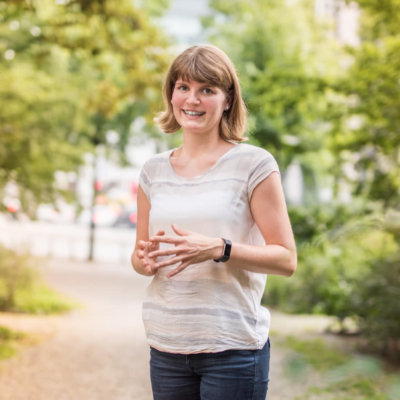 Maria, Produktmanagement
"At Invia, we are shaping the online tourism market. With a steady stream of product innovations, a coordinated portal strategy and excellent customer service, we are constantly working on a user experience that sets us apart from our competitors."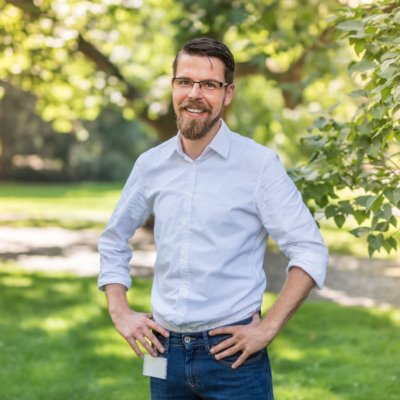 Philipp, Operations
"Converting strategic planning into a dynamic process is both a challenge and thrill in daily operations. It's important to stay on the ball, to constantly develop further and, above all, not to lose focus, because day-to-day business never sleeps either."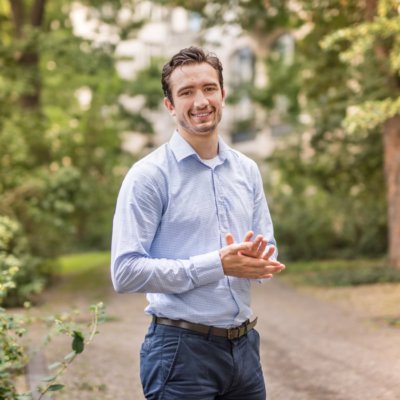 Sergej, Operations
"Customers, users, partners, investors, employees – in project management, we operate with our stakeholders on many levels."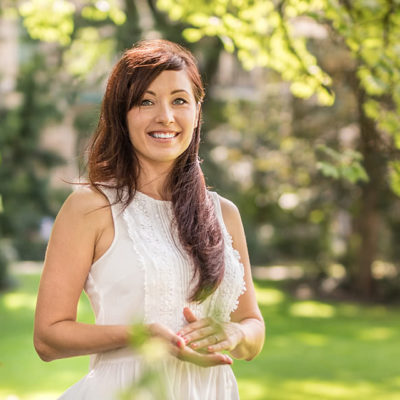 Iryna, Human Resources
"As a native Ukrainian, I appreciate working in an international environment and particularly look forward to applicants from abroad. Besides English, this means I often have the opportunity to speak in my mother tongue."
Kristin, Human Resources
"At Invia we see the bigger picture. It is important for us to work with our employees in the long term."
Stephanie, Einkauf
"We focus on relationship management with tour operators and travel technology providers. This is because it's not enough to just conclude a contract. We are in regular contact with our partners and are interested in mutual cooperation based on trust."
Stefan, Controlling
"Figures can say more than words if they are well summarised and edited. The requirements vary enormously depending on the stakeholder. We try to deliver the right level of detail for everyone – with the greatest possible level of process automation."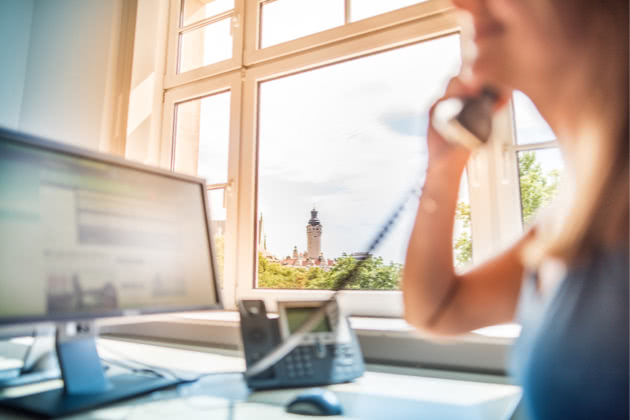 In order for our business to run smoothly, everything has to be properly paid and accounted for. This is exactly what we do in accounting. We love it when accounts balance. And since Invia Group brings together so many companies, there are plenty of accounts that we have to keep an eye on. It is thanks to us that all the numbers add up at ab-in-den-urlaub.de, fluege.de and others.
We solve complex accounting tasks every day. In doing so, we make sure that all accounts are correctly cleared within the company and that payments intended for departments and employees reach their destination.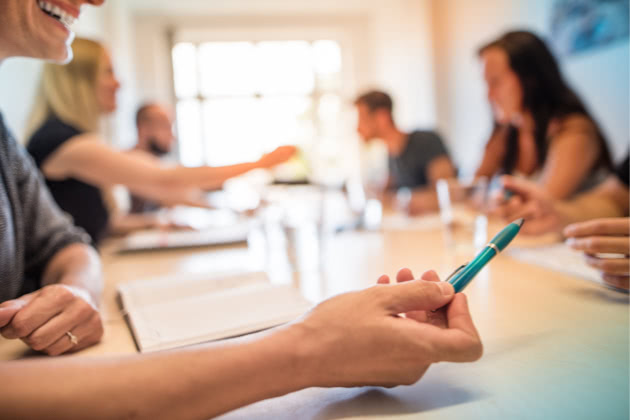 Controlling is about keeping an eye on all of the company's financial flows. This requires us to not only sort existing bookings, but also be involved in the planning and modelling of future projects. To this end, we juggle large quantities of key data and keep track of them. We represent the company in figures, thus providing all areas with an important basis for decision-making. We are precise, reliable and in close contact with our employees, partners and investors. We are always willing to listen to new ideas about how to better map our processes. And we aren't just a team of mathematicians and economists. We are characterised by a highly interdisciplinary orientation – and it's not unusual for fresh ideas to come from completely unexpected corners. We value and look for precisely these diverse influences.
Day-to-day business alone is already very extensive. Every aspect has its own requirements for us, from marketing, product and project management to the executive level. Our goal is to develop solutions that enable the highest possible degree of automation. Our work is not only needed for internal stakeholders. Invia Group operates across Europe, and its investors and partners also rely on our number crunching. Each member of our team therefore has a sound understanding of processes and products and is also very well versed in applying this knowledge to the tourism industry. Every day, we maintain a correspondingly high level of detail in the areas of data processing and preparation.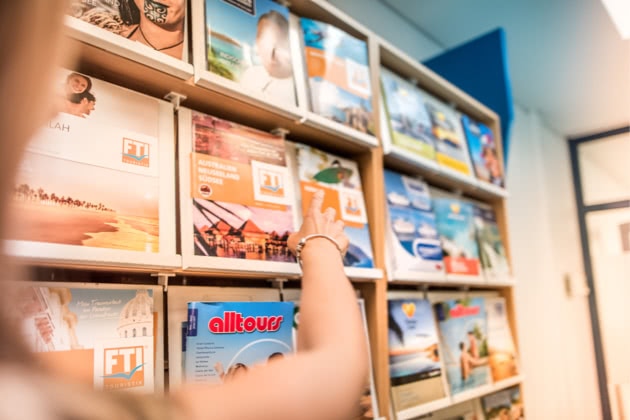 Our goal is to have the right offer ready for every customer. We passionately and efficiently pursue this goal in two areas: Supplier Relations is responsible for purchasing package tours, travel technology, car rental companies and transfer service providers. And at our in-house tour operator Tourini, the purchasing department is subdivided further into several teams. The largest of them is the product team, in which each product manager is responsible for his or her target areas and successfully marketing these. In addition, there is flight purchasing and support as well as supplier, key account and channel management.
To allow us to offer our customers the widest possible range of products, we are constantly on the lookout for new partners that we can connect with us. Just as important as purchasing are maintaining relationships and regular exchanges with our partners. This is the only way to ensure cost-effectiveness and to achieve our objectives. In addition, we are an interface for all matters involving service providers – whether technical challenges, pricing or current performance. Direct contact, including business trips and visits to trade fairs, is also part of the job.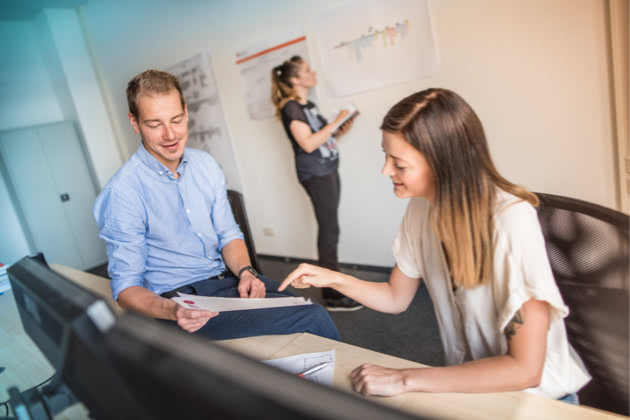 Human Resources is more than just the management of our personnel. We see ourselves as a link between our employees and corporate goals. We want to motivate and support our colleagues, and above all work with them in the long term. Because only satisfied employees create great things. The main mission of the Human Resources team is to create the best possible conditions for this.
Digitalisation is not the only thing that's causing companies to try new approaches. New working time models and flexible employment opportunities for employees go hand in hand with a new corporate culture. To this end, we in the Human Resources team work daily on all sorts of exciting projects in the areas of talent and performance management. What's more, we are the point of contact for everyone in the company when it comes to the further development of teams and individuals.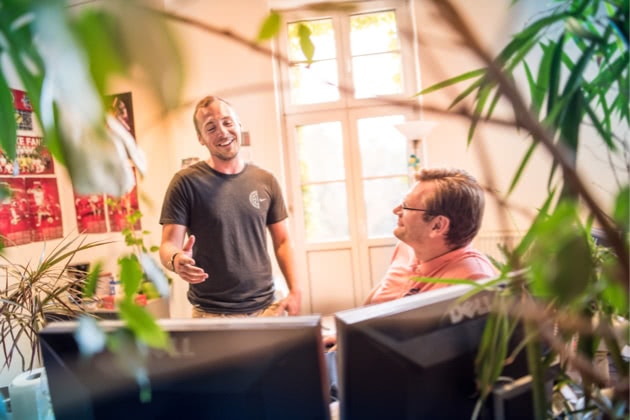 Becoming the pan-European market leader in online travel sales is both a means and an end. The basis for this is reliable and sophisticated technology that is constantly being optimised and developed further. Whether for the desktop or apps, front end or back end or the infrastructure for our employees – everything needs to be just right in order to give millions of customers the holiday they want. Usability and performance are our constant companions. Sharing knowledge with many experienced colleagues, for example at IT conferences, as well as an individual CPD programme are just as important to us as fair and transparent promotion opportunities.
The tasks of our IT teams are as varied as our range of products and services. They all have one thing in common: individual, use-oriented work on jointly defined goals. Extensive discussions are held within the teams to prepare for each and every planned improvement. There is always a demand for creative minds who work proactively to drive the development of innovative features.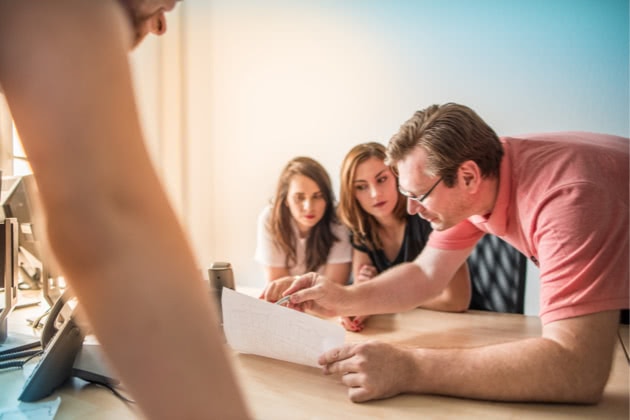 Our marketing team are always beavering away to make sure customers are aware of our varied range of travel services on well-known portals like ab-in-den-urlaub.de and fluege.de. Whether you want to attract new customers or actively retain existing ones – excellent performance is essential for further growth. Here we rely on a diverse marketing mix that we are constantly adjusting. And even though online marketing is our main focus: We do offline, too!
With all-rounders and specialist teams, we juggle a variety of marketing channels every single day. Whether it's SEM, SEO, social media, CRM, the latest TV advertising or sports sponsorship – the right mix and a constant awareness of our figures is what makes us stand out from our competitors and our job so exciting. Our division's activities are not restricted to marketing alone. We work closely with our service team and other interfaces within the company to offer our customers the best possible service.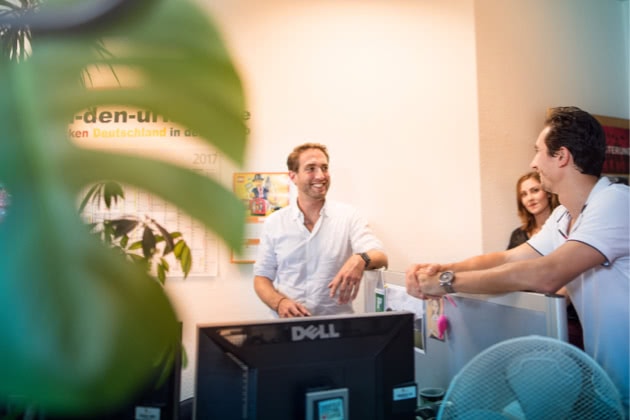 Our mission is to provide our customers with the best travel-related products. We are characterised by a special affinity with not only tourism, but also the e-commerce sector. We work with passion and creativity on new product concepts, designs and apps.
The challenge for us is to keep a cool head even in stressful times. As project managers, we are a competent point of contact and problem solver at the same time. We try out new ideas and are in active contact with many other areas of the company and external partners.
We are constantly making adjustments, both large and small – be it for product optimisation, process integration or design alterations. Even if everyone has their own specified area of responsibility, our projects always cover a variety of topics. An interest in the work of our colleagues and a thorough understanding of IT create the best conditions for what we do, because we work in interdisciplinary teams. We love this exchange as it often gives rise to the best ideas. Above all, however, it's the result that counts: Our customers expect everything to function flawlessly. And project management teaches you what's behind it right from the start.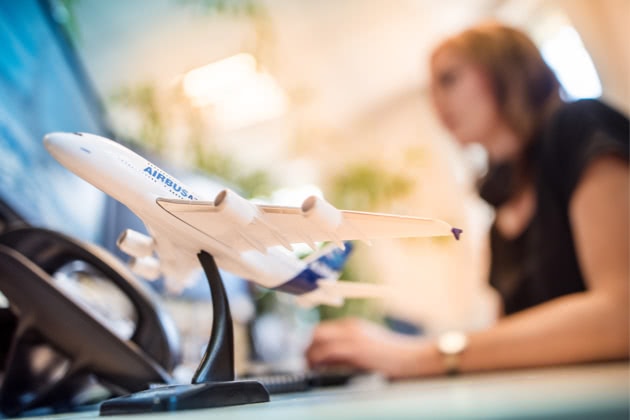 Some people find numbers and connection points difficult to grasp and understand. For us in the process team, we are passionate about analytically grasping, questioning and fine-tuning the entire architecture of the company. This is what makes business operations so exciting.
If you know your mission, then you need little instruction. We know and understand all areas of the company. This is important in order to handle the various daily tasks correctly, including in terms of the overall process. In hardly any other area can you benefit from so much knowledge transfer as in the business operations field. We ensure that customers can easily make and pay for their booking. At the same time, our service must be provided with all means to ensure the best possible care for our users. We also protect the company by developing processes that prevent losses from fraud from the outset.
Satisfied customers not only come back, they are also what motivates us. We accompany our customers on their path to their holiday: We not only have a comprehensive range of products – from package tours and individual flight itineraries, to hotels and hire cars – but we are also happy to advise you.
As a large company with a high volume of bookings, we provide service for our customers in all situations imaginable – often in specialist teams. This means you can not only take on a wide variety of tasks, but ultimately do what suits you best. While we in the front-office team advise our customers and sell trips, flights and hire cars, we also have a back-office team that is active behind the scenes. They process customer emails, help to fulfil our customers' wishes or liaise with hotels and tour operators. We also use our Facebook page to provide advice and support. The sheer size of our predominantly young team means that we often have promotion opportunities for individuals.
Leipzig
Leipzig is Invia's beating heart in Germany. The headquarters of travel comparison sites such as ab-in-den-urlaub.de, fluege.de, Tourini and Hotelreservierung.de are located on Barfußgäßchen, the famous alley dotted with bars just off the market square. Since 2002, employees in this vibrant Saxon city have been developing innovative solutions to provide customers throughout Europe with user-friendly services for comparing thousands of offers from more than 50 tour operators and 550 airlines. Under the Invia Group umbrella, Leipzig is one of the largest locations in the seven countries in which Invia operates.
Address:
Dittrichring 18-20
04109 Leipzig
Jena
The Invia office in Jena has a prime city-centre location, making it easily accessible.
With its 110,000 inhabitants, the Thuringian university city of Jena is the second-largest city in the state after Erfurt. Following German reunification, Jena developed from an industrial centre to a hub for education and science. The university is the largest in Thuringia, with almost 20,000 students. The city has good potential as a business location, and Invia primarily has software developers and web designers working here on the company's continued success.
Address:
Carl-Zeiss-Platz 3
07743 Jena
Berlin
Invia's capital city office is located in Alt-Treptow, a district that is growing in popularity and which has excellent transport links.
With a population of some 3.5 million, Berlin is Germany's largest city and is considered a major centre for start-ups. The city's large number of qualified IT specialists played a major role in our decision to open an office in the capital, where we mostly work on mobile apps from the likes of ab-in-den-urlaub.de. The site also hosts part of our service team.
Address:
Treptower Park 75
12435 Berlin
Dresden
Since 2010, the capital of Saxony has been home to an IT branch for fluege.de and other brands. From here, our specialists mainly develop and support booking tools that enable customers and employees to manage flight bookings and fulfilment.
Address:
Semperstr. 2
01069 Dresden
Chemnitz
Central Chemnitz is home to another of Invia's development sites. Since 2010, employees in Saxony's third-largest city have been working on the further advancement of web portals such as fluege.de and Hotelreservierung.de. Today, the office mainly looks after the IT side of air tourism. This includes not only portal developments, but also areas such as test automation and IT security.
Address:
Bahnhofstraße 20
09111 Chemnitz